"French Tech" certification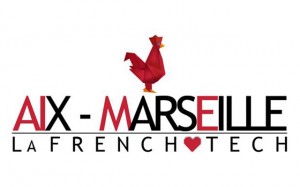 The French Ministry for Digital Affairs granted the Aix-Marseille region "French Tech" certification as a digital metropolis in the South of France, designed to bring together private and public players around nine projects to create "accelerators" for supporting start-ups.
"Aix Marseille French Tech" expects strong expansion in the network of high-growth start-ups over the next ten years, and is focussing its efforts on three areas – the economy, urban development and citizenship. The region is relying on the digital sector for leverage and boosting traditional sectors and public services, in order to expand its regional influence and the quality of life for its residents.
The French Government launched "French Tech" certification to position France as one of the leading digital nations and to bring together the men and women responsible for boosting French digital interests. The "French Tech" initiative is designed for urban areas with a vast and creative network and entrepreneurs who are prepared to invest in their local region to create a "French national team" that brings together the people and businesses with the greatest growth potential and international appeal.
This certification is part of a drive to develop the appeal of the Aix-Marseille region, and offers great possibilities for development and expanding influence in France and abroad.
Source: City of Marseille